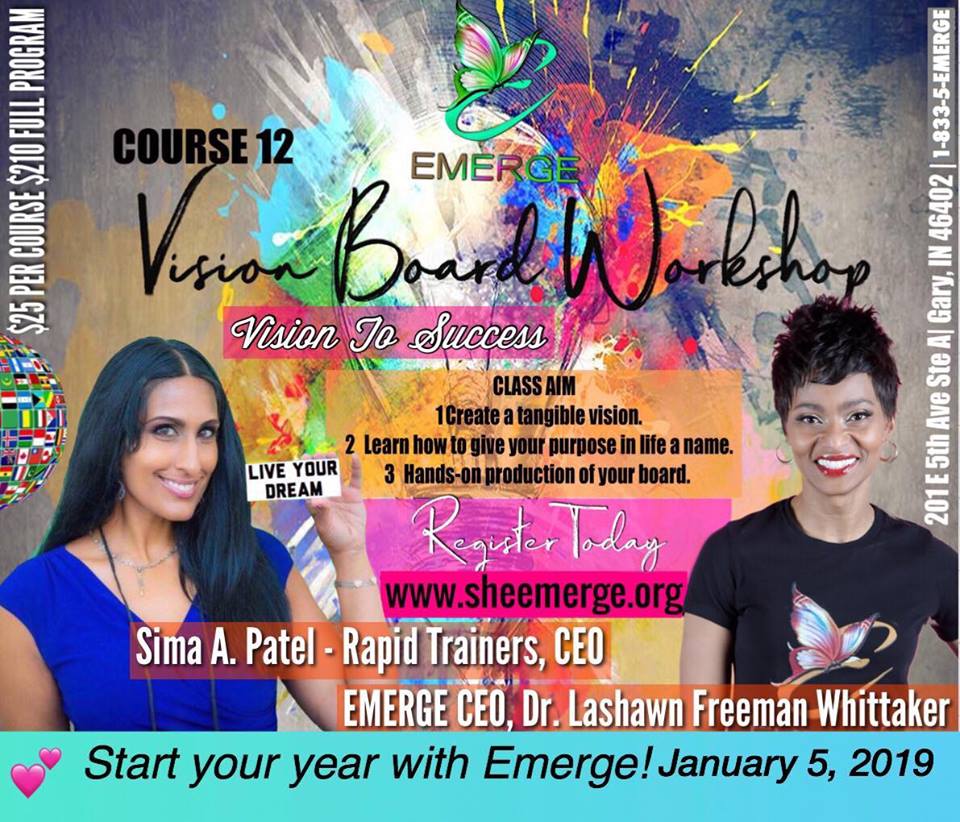 #12 Vision Board
COURSE 12: VISION BOARD WORKSHOP-Sima Patel

See your vision in front of you. Don't let your dreams turn into wishes. Add depth to your desires. Expose your soul. This fun interactive course will inspire you and take you to your next level.

CLASS AIM

Create a tangible vision.Learn how to give your purpose in life a name.Hands-on production of your board.