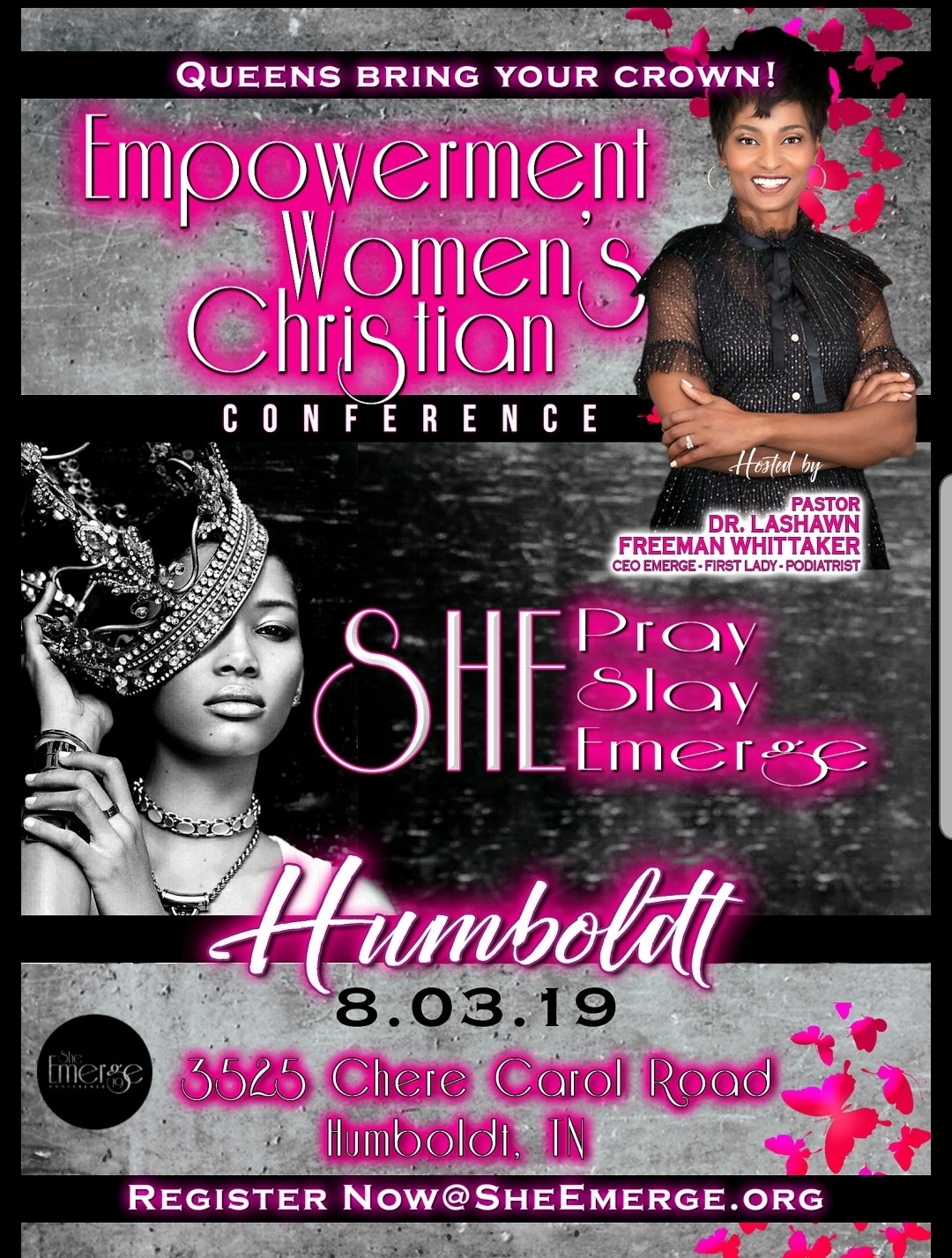 Humboldt Registration
Humboldt Conference
YOU DESERVE TO HAVE IT ALL
The sheEmerge Conference 2019 is taking over Humboldt, Memphis and Houston Aug 3rd, 5th and 9th.
What if you could lose more weight, build more meaningful relationships, and explore your faith like never before. WITHOUT the stress and the struggle?
YES WE WANT IN!
We want to help you achieve what seems impossible in your life. We all have dreams and desires, but sometimes things happen in our lives that get us off course and we just need the right person to set us back on track. With this sheEmerge Conference you can be achieving what you thought was impossible and making it a reality.
At the sheEmerge Conference we're claiming TOTAL VICTORY and taking seed back to our homes, our offices, our families, and our communities. So come on sheEmerge women and join us and let's do this!